Hey all
The NSSDC have a lot of good stuff on their FTP site, part of which is .trj format elements for various spacecraft. The trj format is laid out like
Code: Select all
Date | Radial distance from sun | solar ecliptic longitude | solar ecliptin latitude
so... I had to make a converter in MS excel to change this into a celestia-friendly xyz format.
The venera series were 16 spacecraft (only 13 here though...?) sent to venus by the russians, between the early 60's & early 80's, and varied between flyby spacecraft, probe deployment craft, & orbiters.
Because the spacecraft are from the USSR, and from so long ago, these trajectories were originally
drawn on paper charts
and the NSSDC converted them into this trj format... Needless to say, they aren't very accurate
but they're still better then nothing...
You can download from the spacecraft page on my site at
http://homepage.eircom.net/~jackcelestia/
But first check out what the trajectories look like: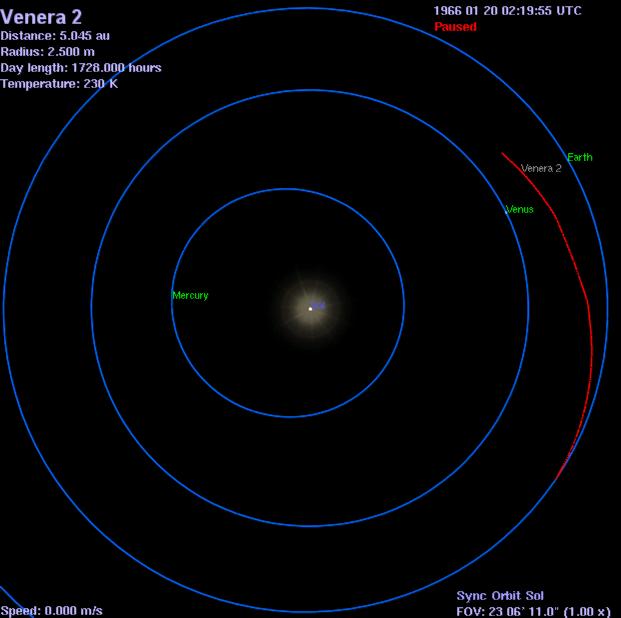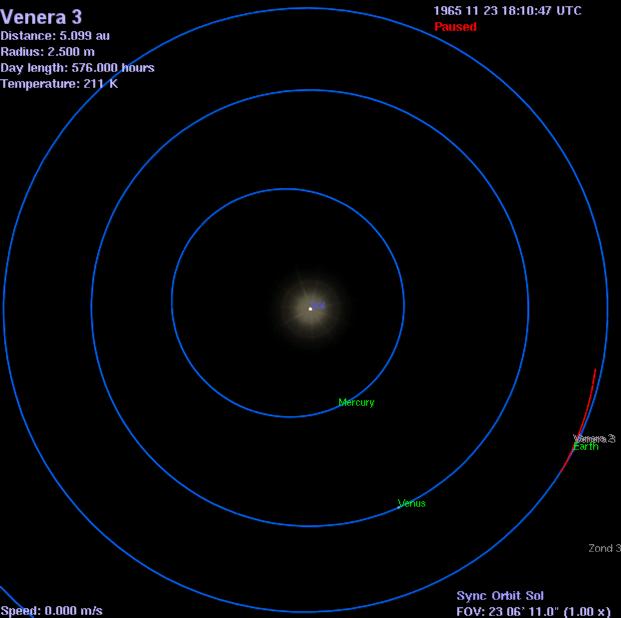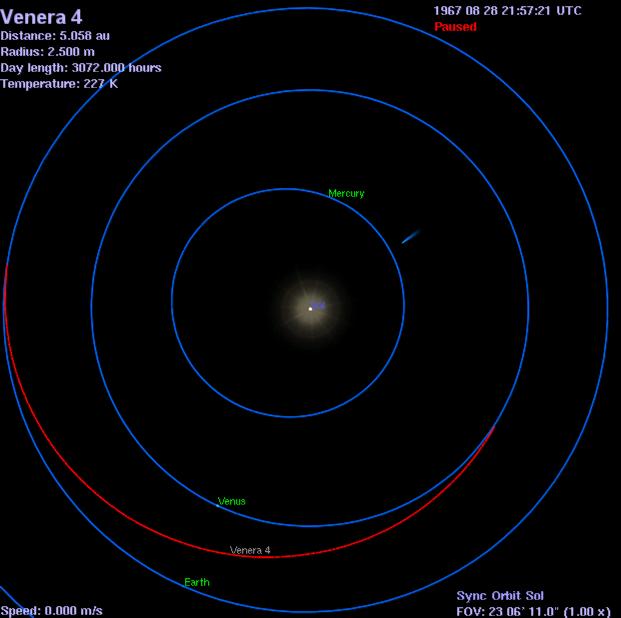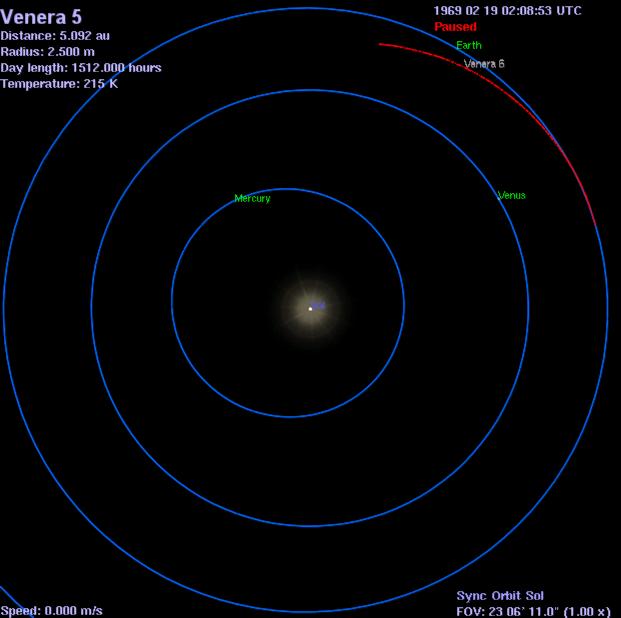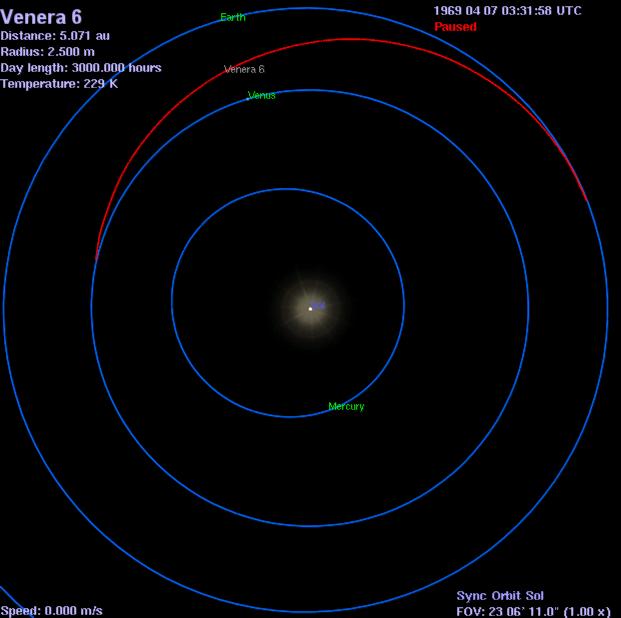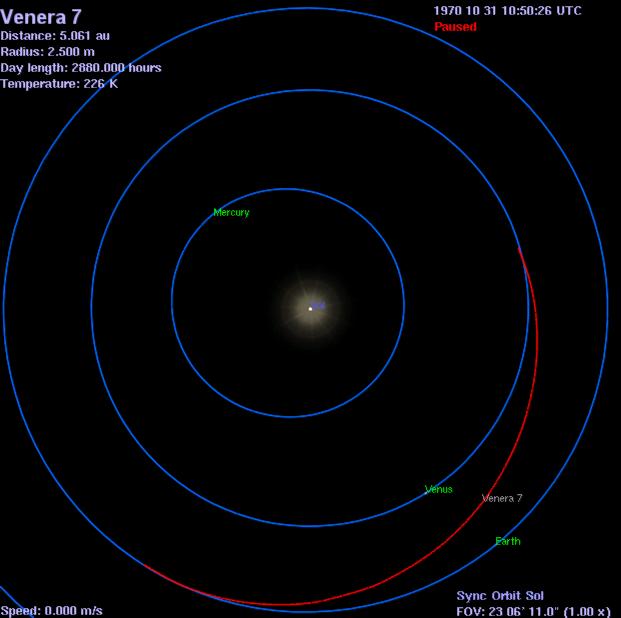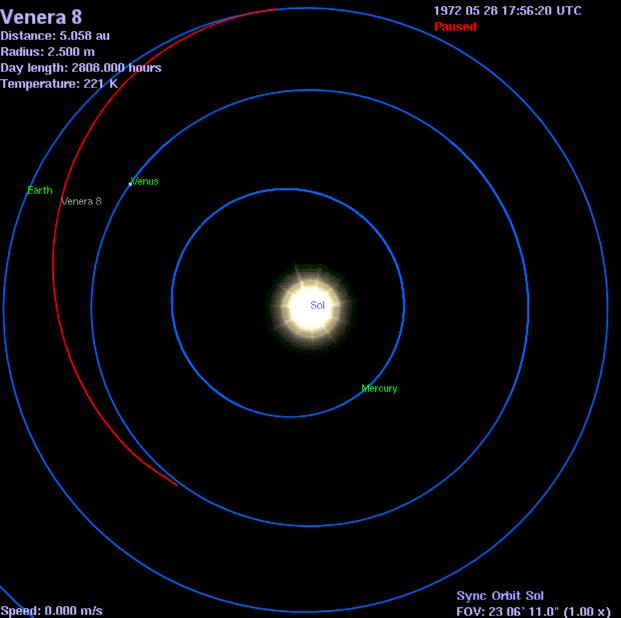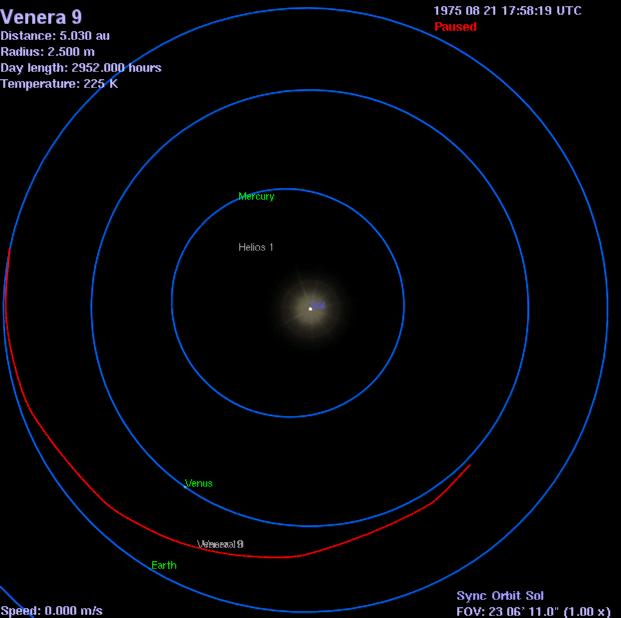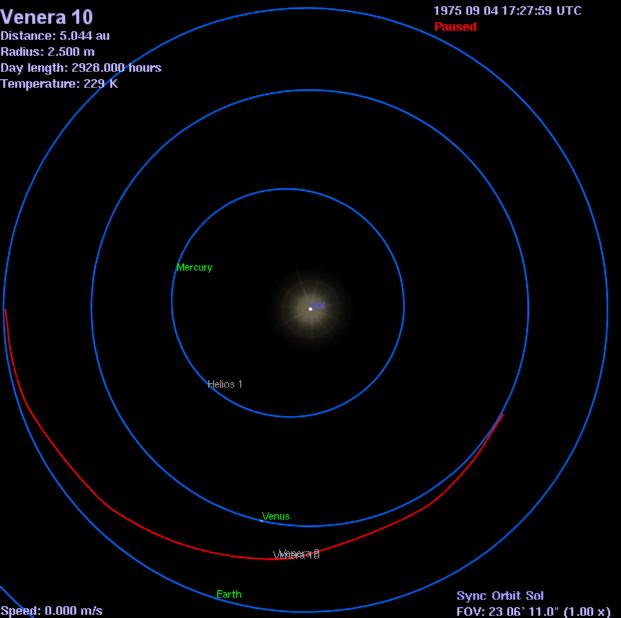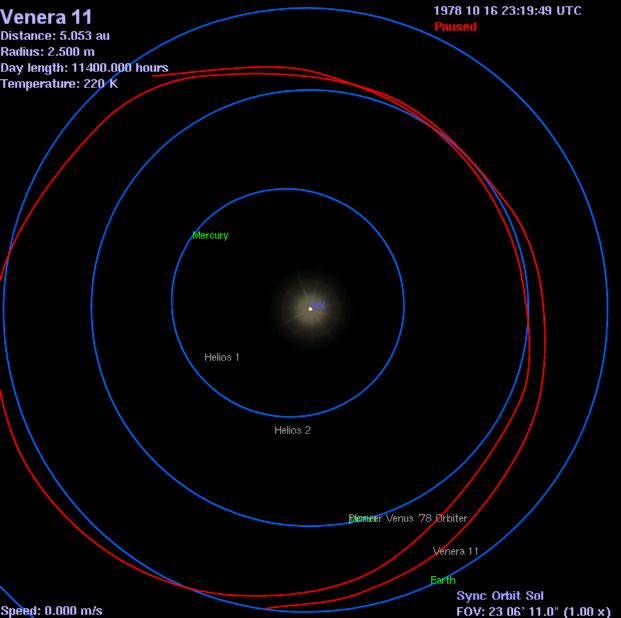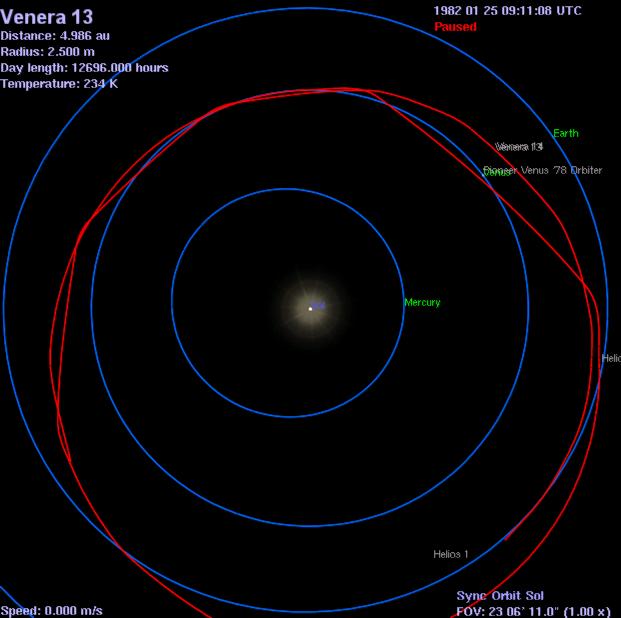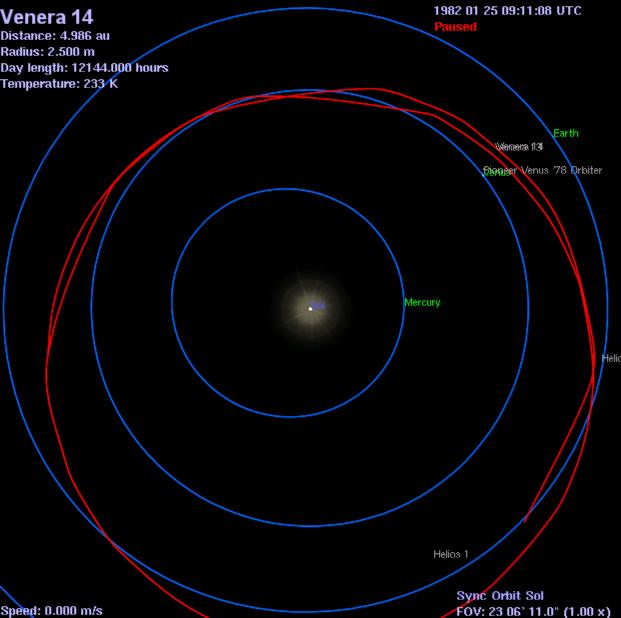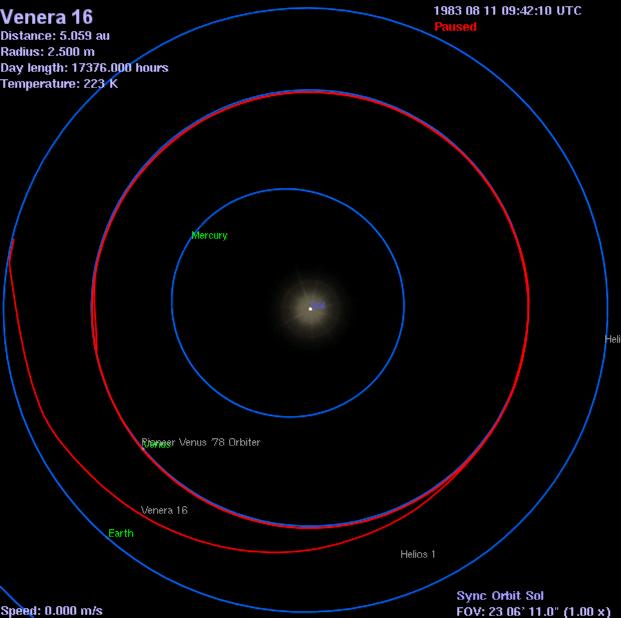 Enjoy!
PS I have no idea why the sun is so big in the pic of Venera 8- it wasn't that big when I took the screenshot...