I have been learning the ways of texture baking in 3ds Max and so I'm making an Enterprise in drydock with textures that make it appear that spotlights are shining on the hull.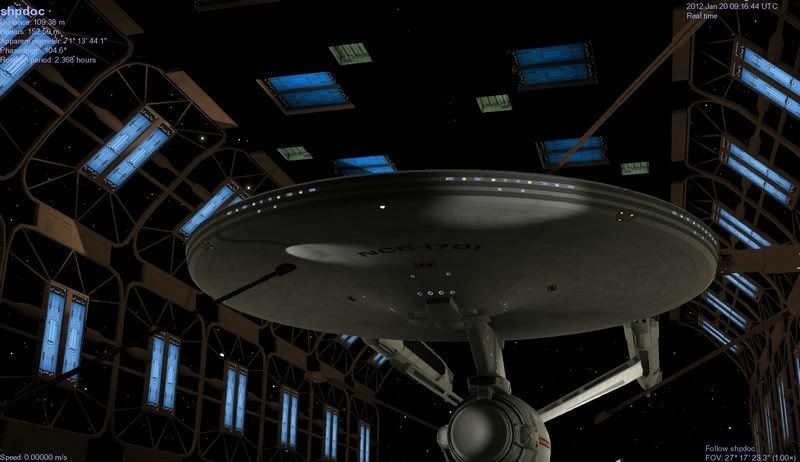 All of those screenshots are from Celestia with the ship on the night side of the planet.
Still a lot of work to be done but I'm getting close.