Please enjoy the whole story of "Hayabusa" missions, listening to jazz music.
http://spaceinfo.jaxa.jp/inori/en/index.html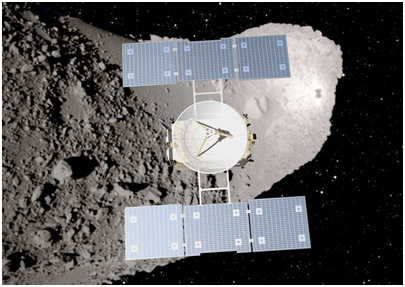 http://www.jaxa.jp/article/special/haya ... dex_e.html
Last edited by
JetCrow
on 23.11.2007, 04:14, edited 2 times in total.
---
JetCrow,

are you working for the JAXA agency ? If so, is it possible to send us a 3ds model of the probe, so we can place it in Celestia, around our highly detailed model of the Itokawa asteroid ?
"Well! I've often seen a cat without a grin", thought Alice; "but a grin without a cat! It's the most curious thing I ever saw in all my life!"
---
---
Posts: 7
Joined: 23.11.2016
With us: 2 years 8 months
---
---
Return to "Physics and Astronomy"
Who is online
Users browsing this forum: 3 guests