Hey all
Heres a set of large ssc files i've created, to position all manmade objects on the moon's surface.
* When I say "everything" i mean everything that it was possible to get coordinates for. Some lunar orbiter and other missions' impact sites are unknown.
All objects also come with a "Beginning" line, to start them only after the moment of touchdown/impact! Download from
http://homepage.eircom.net/~jackhiggins/celestia/
, in the zip file you can view them as Spacecraft or Asteroids if you want. (Grey labels are hard to see against the moon texture.) Here's a quick screenshot first though-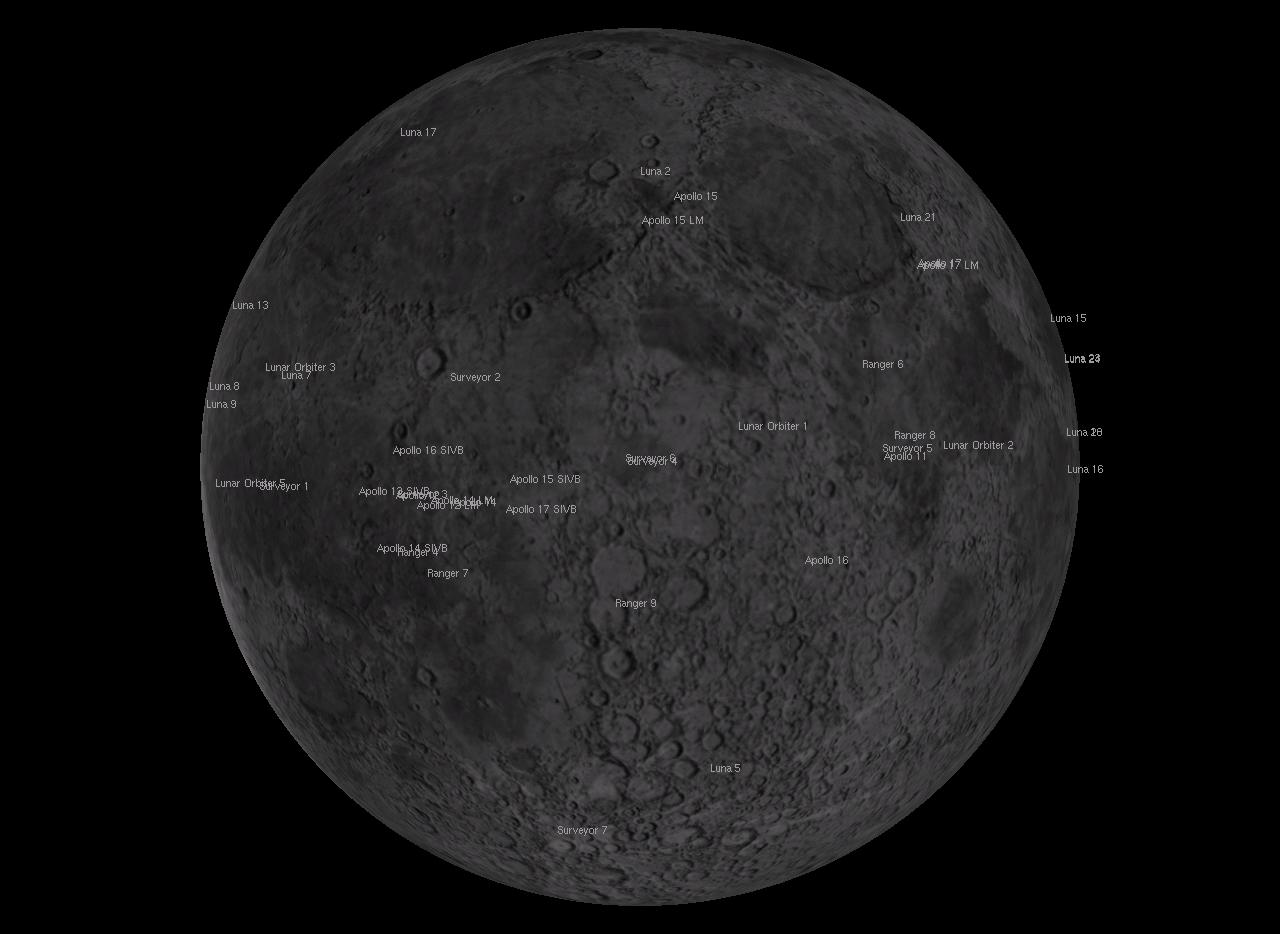 ssc files specify a total of
48
objects!!
Hope you like it! Models of landers coming soon...