I'm building some new accretion disks, using Mathematica to build pure CMOD models of dust clouds. There's a lot of tweaking to do, but I think this new method has a lot of potential. The user can move inside the disk and watch the flow. The model is fully 3D volumetric, and the disk move like a real fluid (differential rotation). The animation is prefectly smooth. And the user cannot click on the particles, so the models aren't in the way, if the user has to click on background stars, central body, etc.
The accretion ring shown below is actually made of three base models (color variations of the same basic model), and each model has 10000 dots (particles). The CMOD files are 516 KB only (each). In the SSC, I'm using 12 definitions for each model, with Obliquity and EquatorAscendingNode variations. So Celestia is showing 3X12X10000 = 360000 particles.
Here are three pictures of the actual experimentation :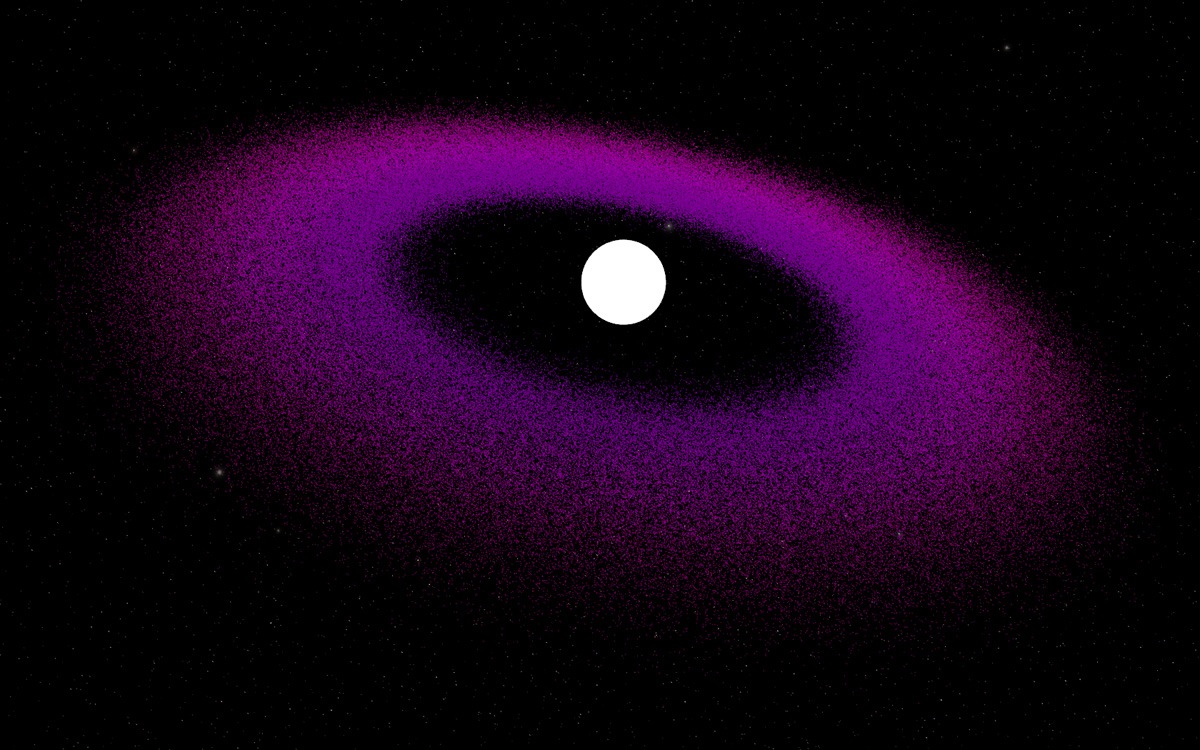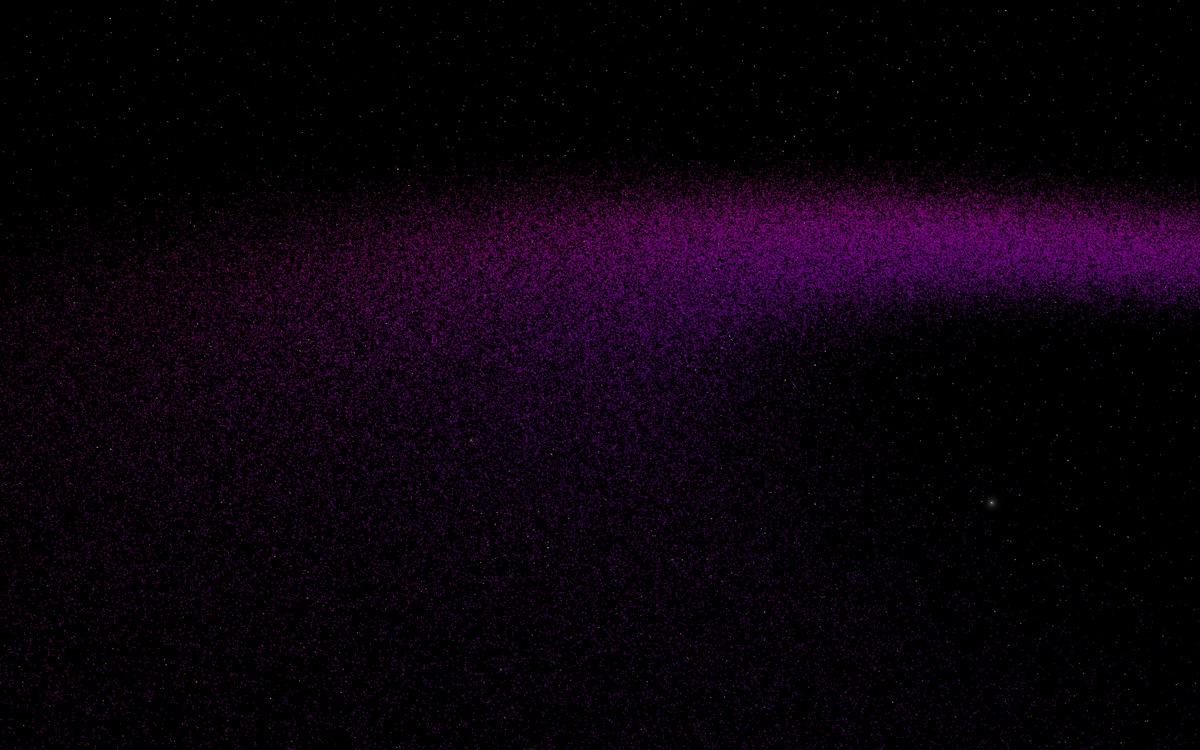 A view from inside the accretion ring (the picture has been reduced a bit from the original, so the particles may appears a bit blurry) :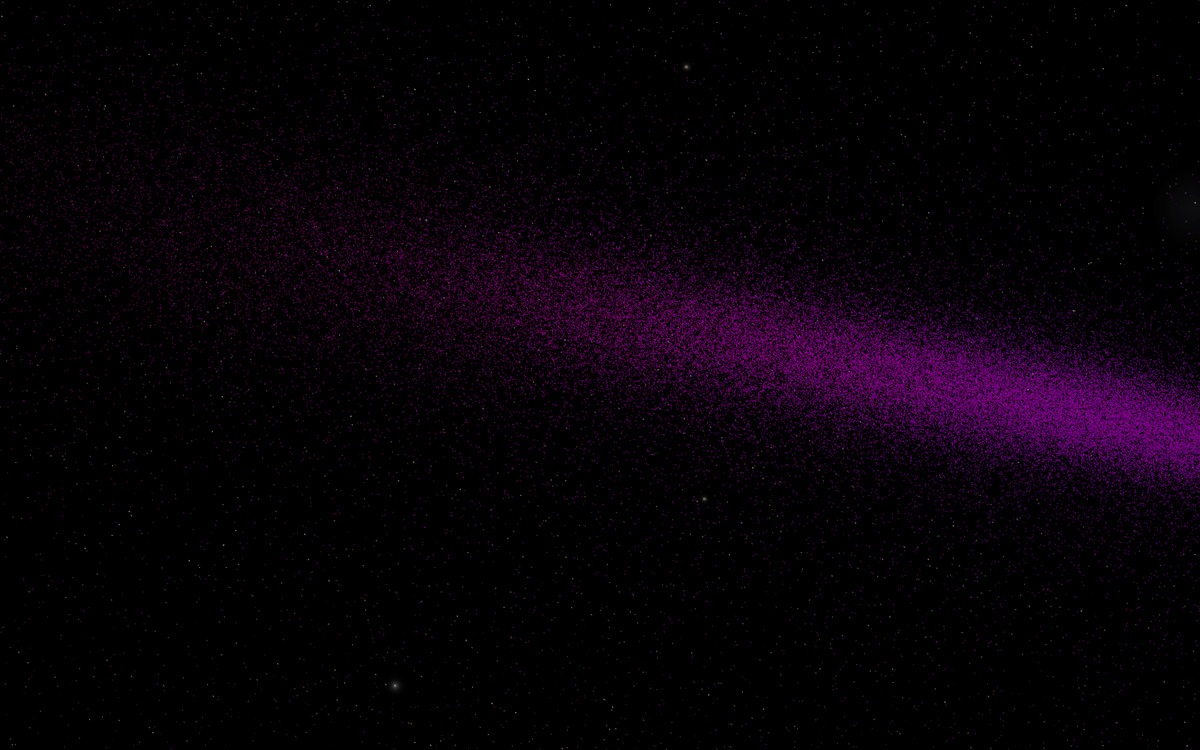 Too bad the dots can't be made blurry in Celestia. And too bad I can't show any Doppler shift effect on the ring (this could be awesome !).
I intend to make one ring like this with a magnetic field associated to the disk and to the central body, but I'll have to assume a rigid body rotation, in this case.
I'm very inspired by the artist renderings found here :
http://photojournal.jpl.nasa.gov/catalog/PIA08626