Since I'm in vacation, I use my time to test some ideas about globular clusters representations, using some CMOD models. Instead of making a huge STC file of fictious stars, I'm building some random spherical distribution of dots. The pure CMOD format is really under exploited by all the Celestia creators. So I'll try to convince some to make their own experimentations with this format. Here's a testing ball of random dots distributed on a sphere. While moving close to it, the ball grows and it really feels like a firework in space !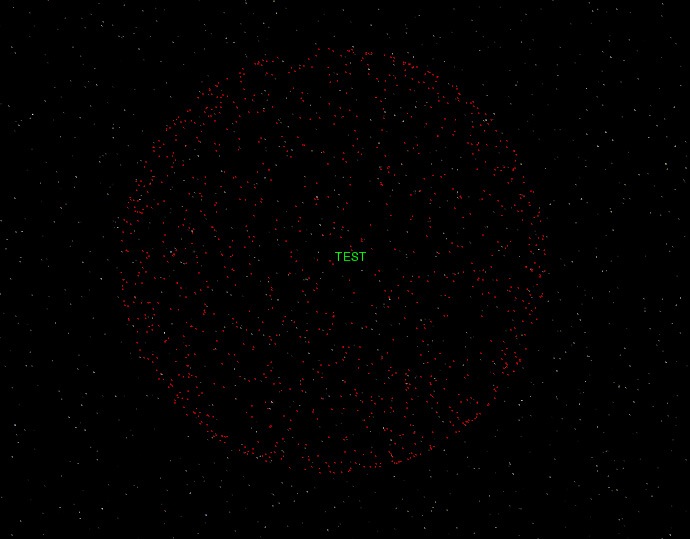 A typical CMOD file of dots is like this (in this case, there are only four dots in this code) :
Code: Select all
#celmodel__ascii

material
emissive 1 1 0
diffuse 1 0 0
opacity 1
end_material

mesh
vertexdesc position f3 end_vertexdesc

vertices 4
0.8658485885146612 0.2426581291531574 -0.43751943285191164
0.09960431714365557 -0.8865045061998517 0.4518724825586342
-0.9508415773552661 -0.2907842543243548 0.10651202847368269
0.694091501772355 -0.5857211989415121 -0.41853036243254127

points 0 4
0
1
2
3

end_mesh


Next, I'll try to make a fuzzy ball of dots distributed inside the sphere, with a "nucleus", and various colors.