Hey all
I read somewhere that Comet Wild 2 (which Stardust will flyby in 2004) once passed close to Jupiter & had it's orbit modified by the event. Well, I decided to try it out in Celestia, and I discovered it had happened not once, but twice!
In 1927, and 1974, the comet passed very close to Jupiter, and had it's orbit changed from far beyond Neptune, to just past Uranus, and again to it's current orbit. Download the xyz from my site
http://homepage.eircom.net/~jackhiggins/celestia/
but first check out the screenshots:
The full xyz: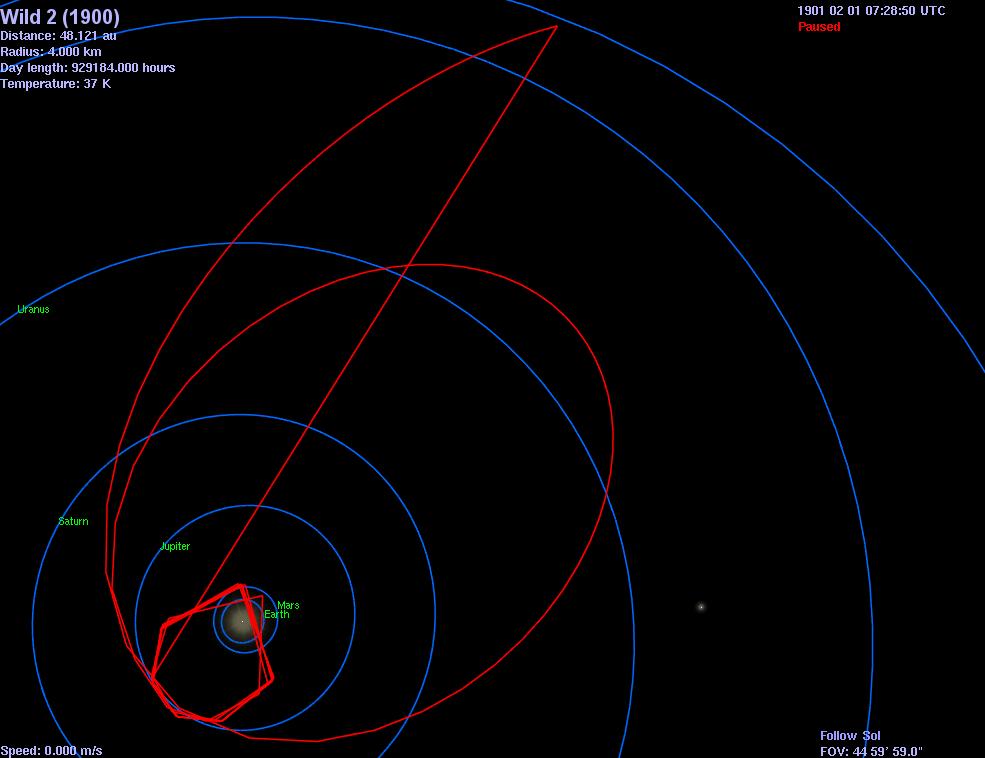 Flyby in 1974: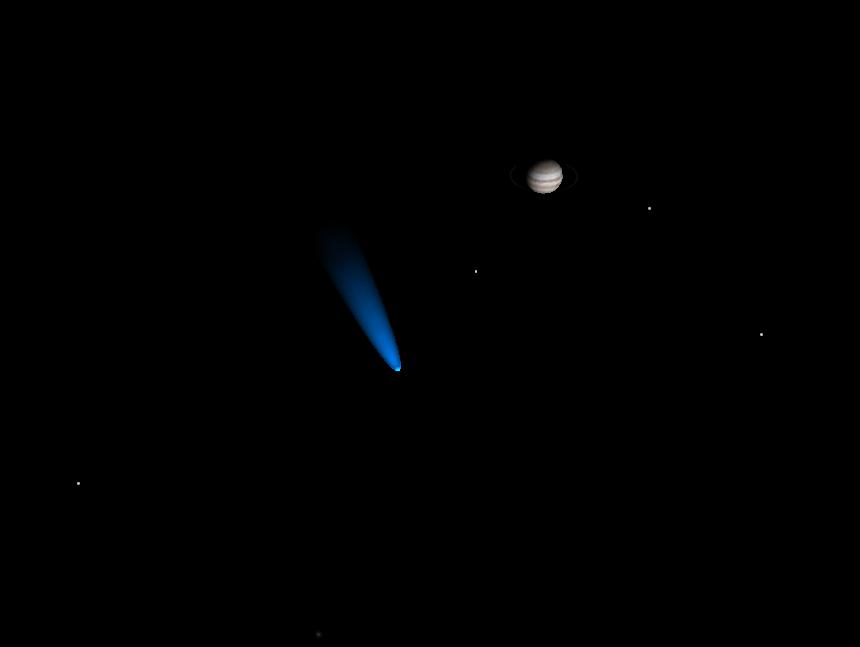 Approach in 1974: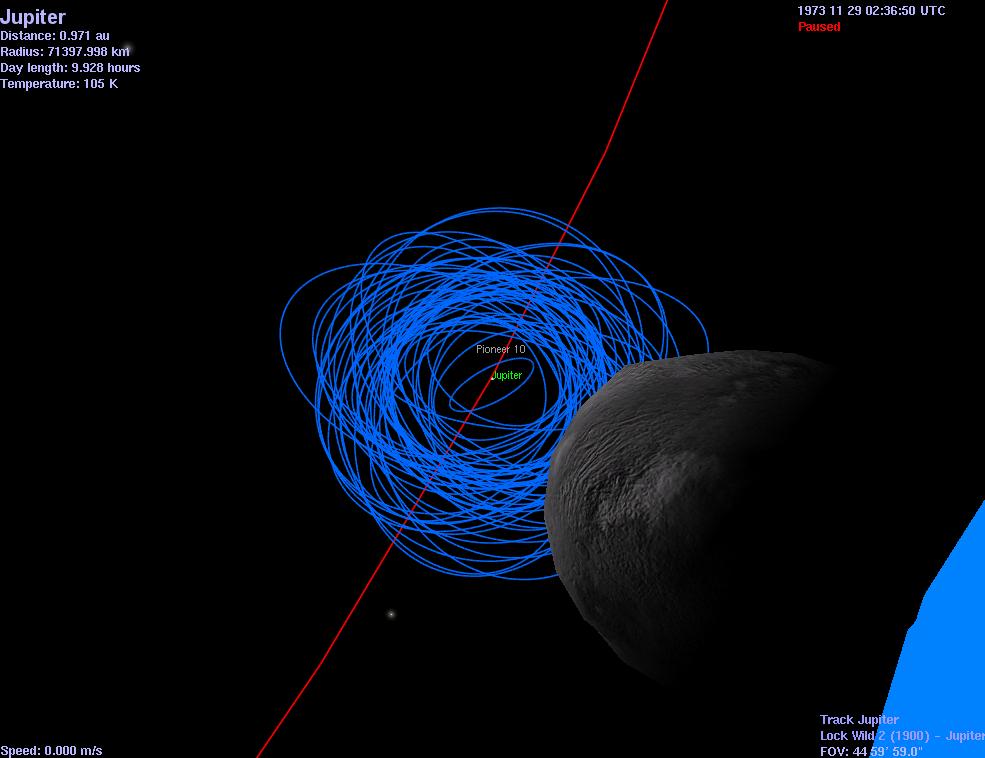 Enjoy!